Pool Construction & Design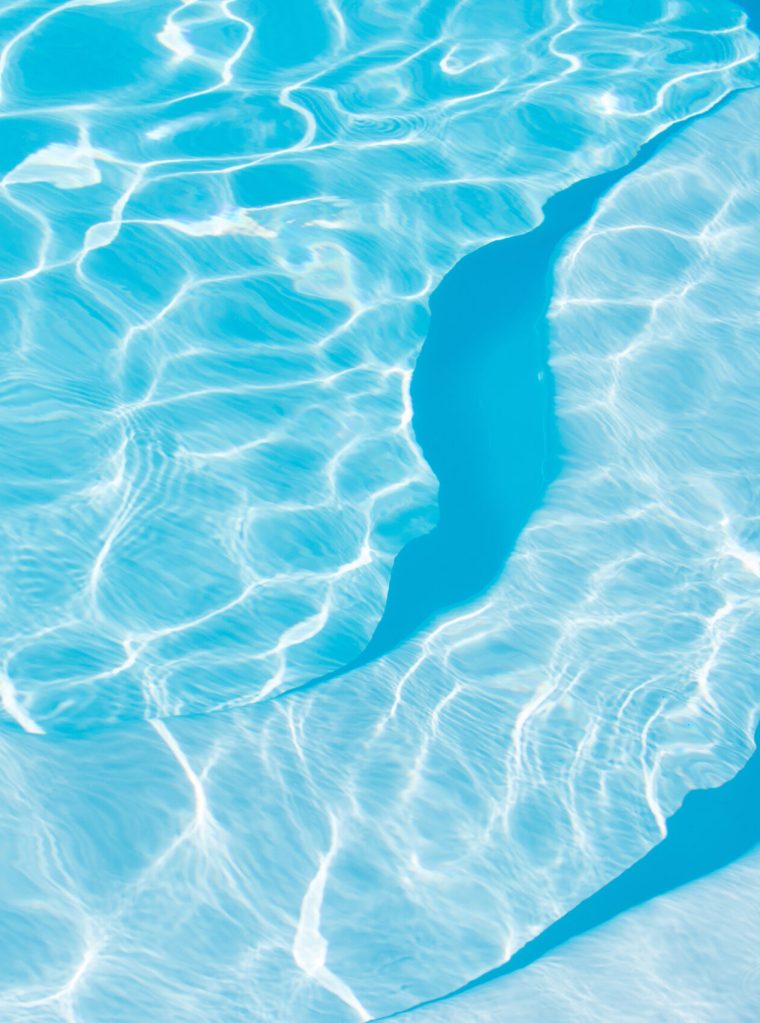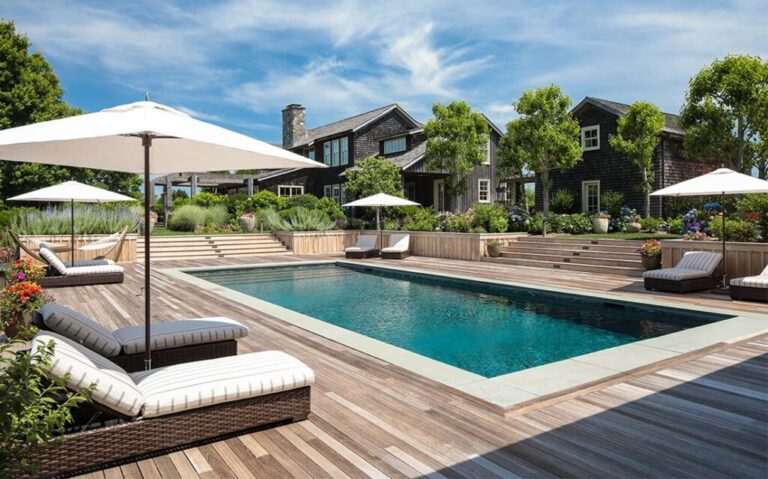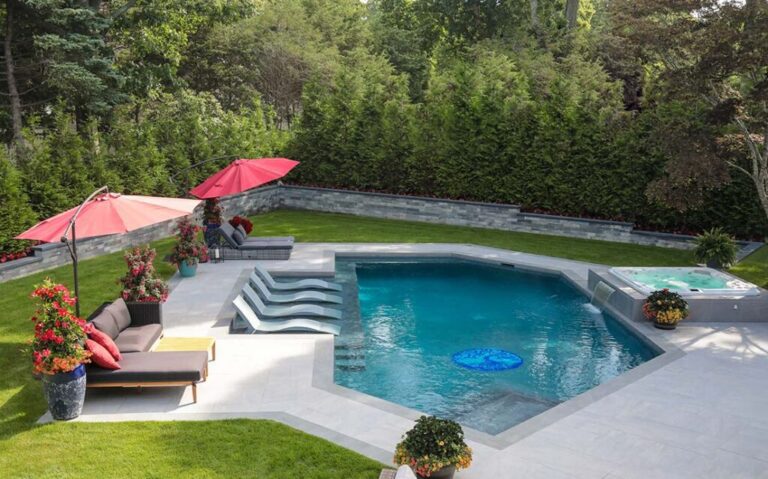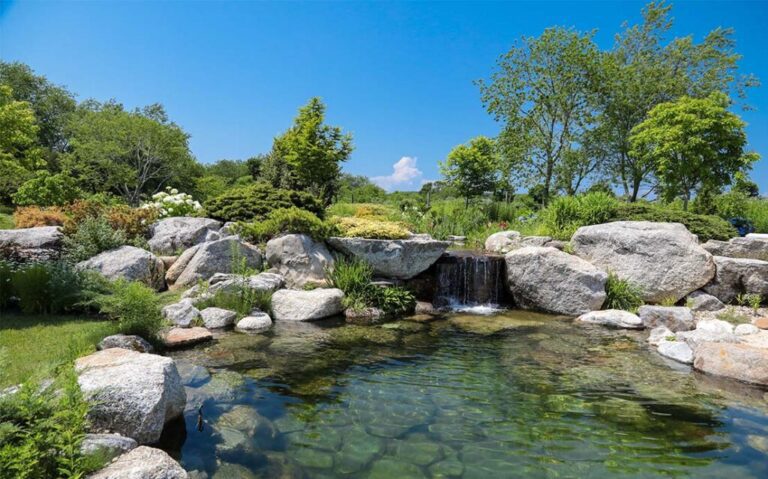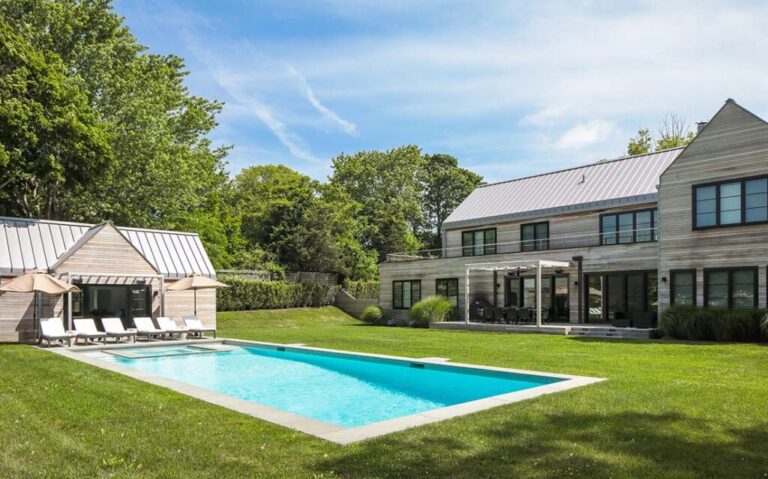 Your pool. Your happiness. Made perfect.
Sparkling Pools | Harbor Hot Tubs is the Hamptons leader in pool construction and design. We know that a backyard oasis is not just a luxury but a place where you can create memories with family and friends. That's why our team of experts is dedicated to bringing your vision to life. We'll work closely with you every step of the way – from conception to construction- to ensure that your dream pool becomes a reality. With over 40 years of experience under our belt and a passion for innovative design, we are the best choice for transforming your backyard into a stunning retreat. Trust us to make your backyard dreams come true!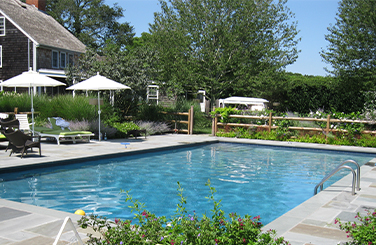 A rectangular pool is where elegance meets simplicity. Depending on the surrounding aesthetic, this traditional shape is at home with both a sleek, modern design or more classic décor.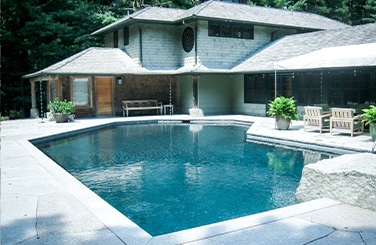 Inviting and free-flowing, this type of pool uses thoughtful contours to bring a sense of natural balance and harmony into any environment.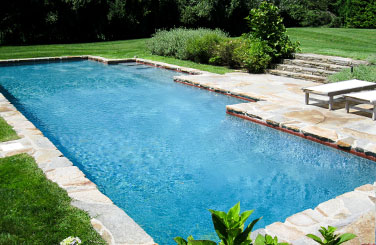 Taking cues from local topography as well as the specific piece of land where it will live, these designs complement strong landscaping and enhance any natural backdrop.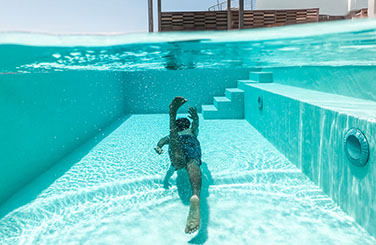 True to their name, lap pools are designed for swimming laps, but thoughtfully designed they also make a beautiful backyard feature especially in a smaller space.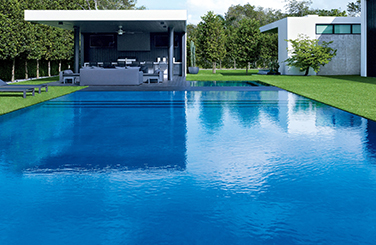 The epitome of gracefully bringing together your pool with its surroundings, perimeter overflow edges give the appearance the water has no boundaries, a beautiful extension of the setting.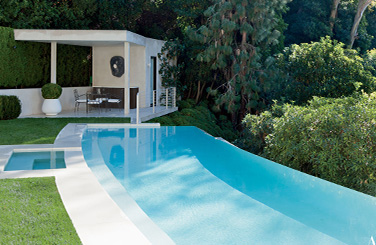 As the name implies, an infinity edge gives the stunning impression that the pool edge stretches seamlessly and endlessly into the environment, especially impressive into a widening horizon.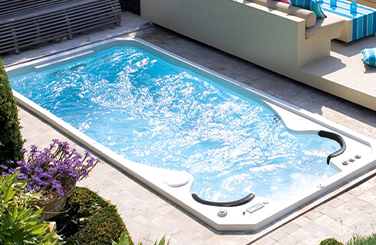 Compact, customizable to your personal swim level, easy to maintain, an in-ground swim spa is the ideal environment to get in shape, keep fit or safely teach your children to swim.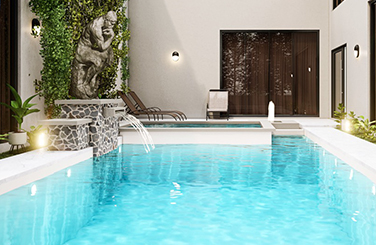 Redefine the idea of a "pool room" with an investment in four-season luxury. Indoor pools offer the opportunity to swim year-round in a temperature-controlled environment.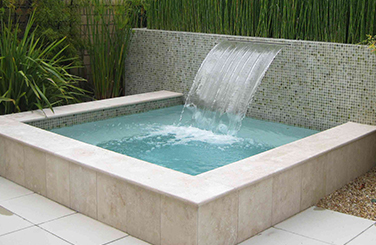 Water features like fountains, waterfalls, and water walls serve as a focal point to any pool design. Features like these can add a visual impact that elevates a space.

Customize your own luxury swimming sanctuary. Truly explore how your desired pool shape, configurations, and amenities can be fully realized. To make that glimpse of your dream as real as possible, we help you pre-visualize it with a personalized 3-D video that can put you "into your dream" as your happiness comes to life.
Rest assured, the water's fine.​
When you sit by the pool, the sun warming your face under a ceiling of endless blue sky, there's a sense of purity. Our "ultimate care" service maintains that purity. We perform consistent water chemistry tests and the minimal amount of chemicals to maintain ideal pH levels and complete algae protection. So, you can be sure your pool's water is perfectly balanced between pure clarity and absolute safety. That's pure happiness.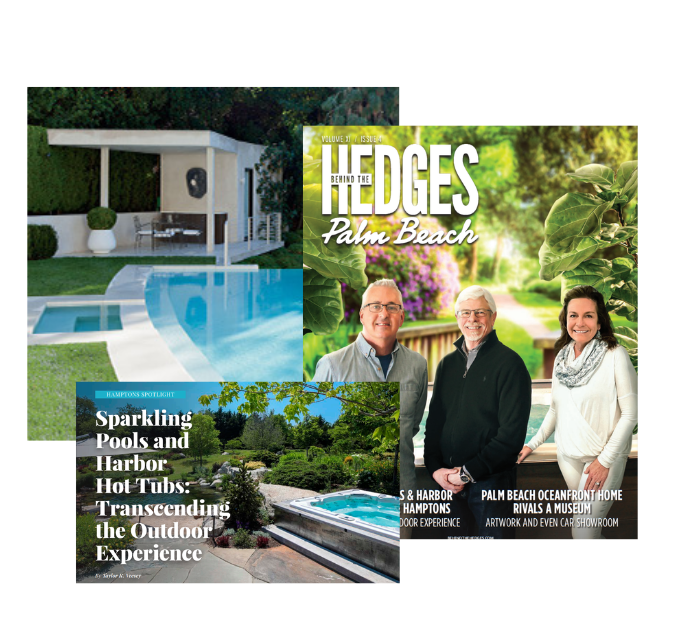 Connect with us on your next
There Are 2 Primary Reasons
Most People Decide to Remodel
Normal Wear & Tear
After years of use and natural damage from the weather and constant chemical contact, pool and spas begin to degrade. Staining can occur on plaster. Issues within the structure itself can start to show, such as cracked coping or holes in the concrete. Leaks are also a common problem as plaster begins to decay. In order to preserve your pool, replastering is recommended every 15-20 years.
Upgrades & Improvements​
Many people choose to remodel their swimming pool for aesthetic reasons alone. Over time, your pool's material not only looks older, but the design also begins to age as well. Today, there are a variety of tiles, finishes, and features to choose from that can update the look and feel of your pool. In addition to the look of your pool, many pool owners are also unaware of the great advancements that have been made in equipment and hydraulic efficiency. You could potentially cut your energy bill in half by upgrading to a variable-speed pump, which can save up to 90% on energy costs.

pHq: Your personal happiness quotient.
(Inside and out.)​
At Sparkling Pools we're committed to helping you create your own personal "comfort zone"or pHq (personal happiness quotient). From the "outside in" with pool and spa designs that integrate seamlessly into your landscape. A year round "ultimate care" maintenance program that takes the stress out of service. Minimum use of the most environmentally safe products. From the "inside out" with a carefully curated selection of "metaphysical tools" such as sage and essential oils designed to help provide inner tranquility and balance that complements the harmony and calming nature of water. And we practice what we believe. Our Sparkling Pools team starts every day with a team meditation session.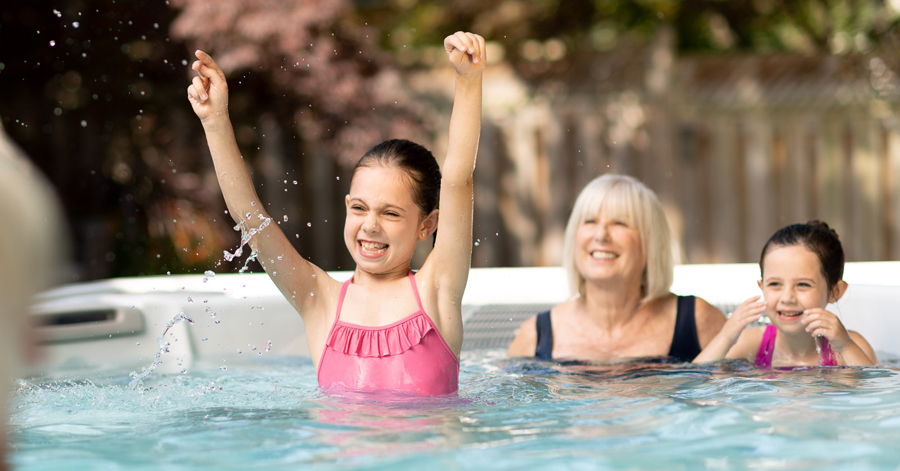 The Trio of Tranquility: Hot Tubs, Saunas, and Cold Plunge Tubs Explained In This Post We Explore: The wellness benefits of hot tubs, saunas and cold plunge tubs How our experts can guide you on your journey to tranquility How to create a balanced routine The quest for relaxation, rejuvenation,
Read More »