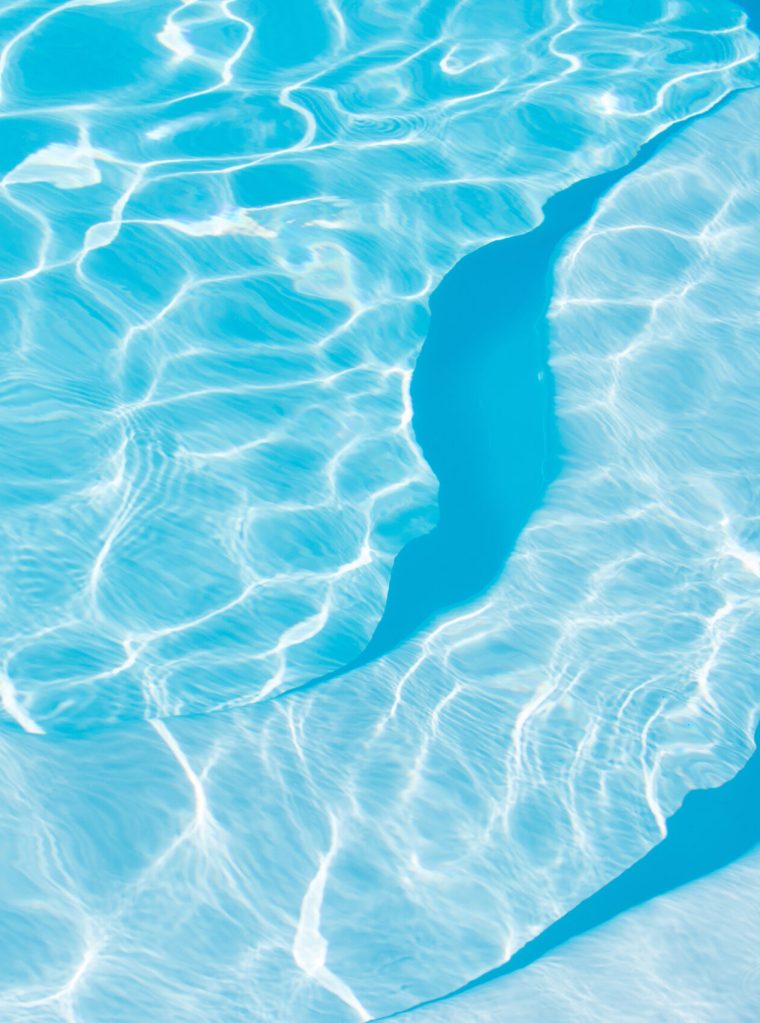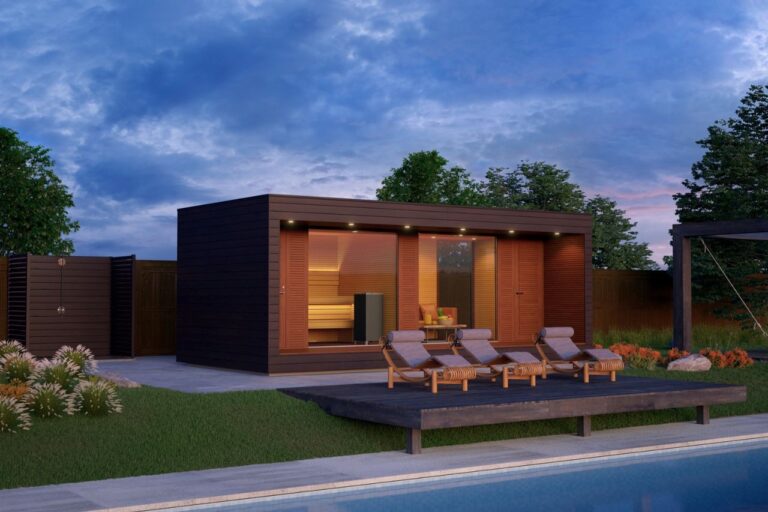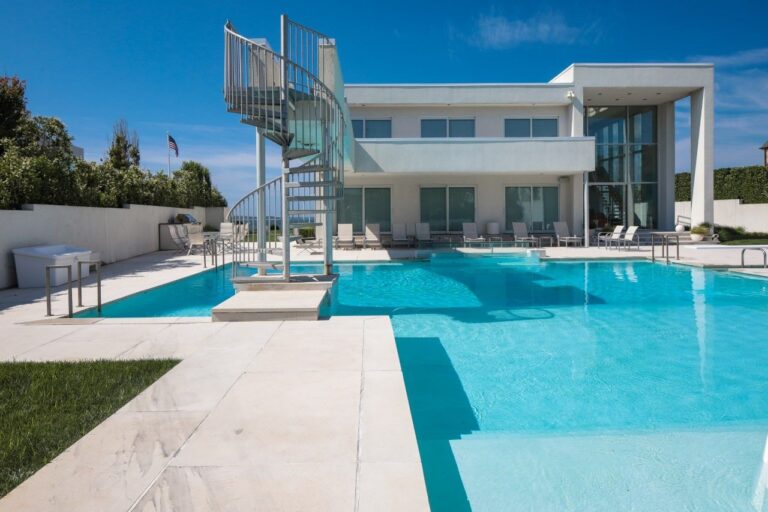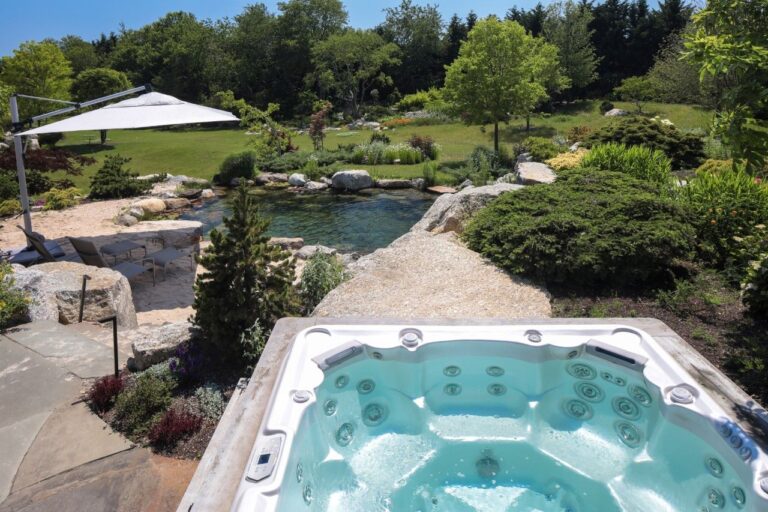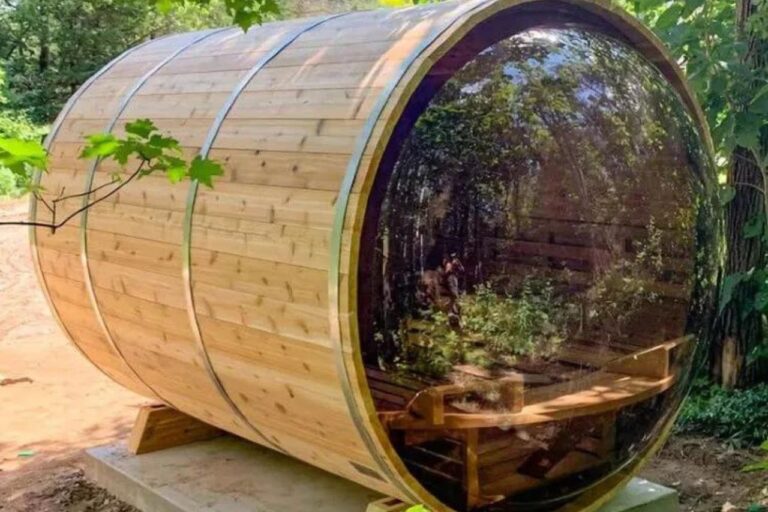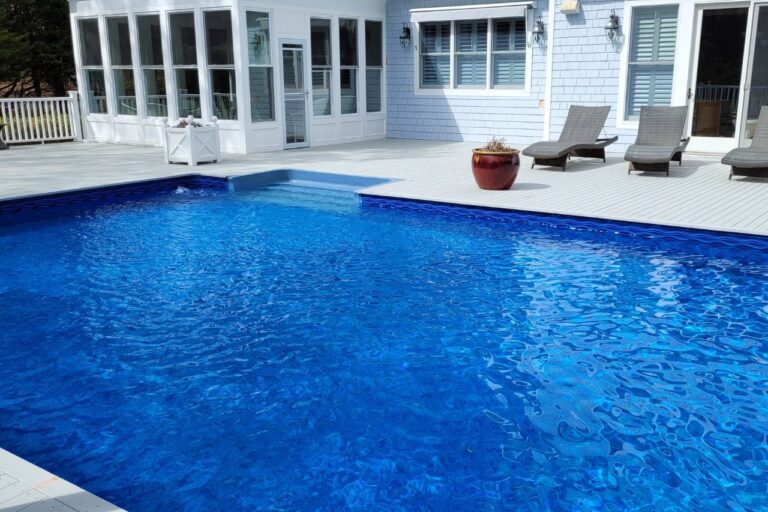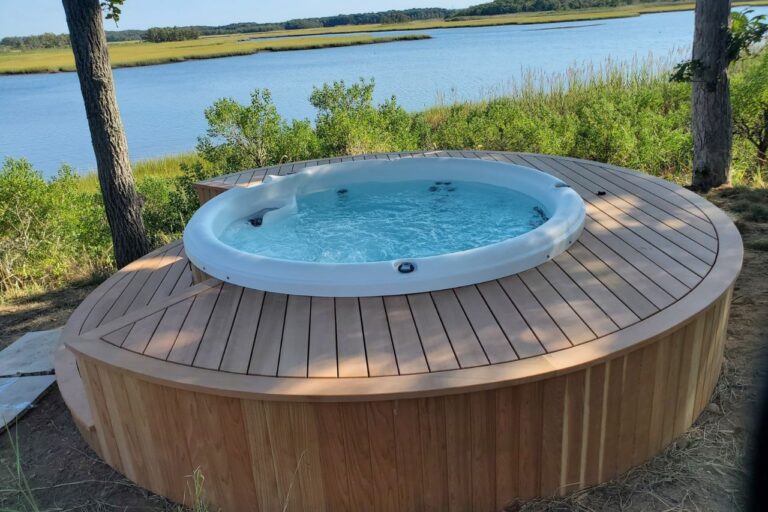 Happiness is in the details.
Gentle, massaging currents. The tender murmur of warm bubbles. The gentle wrap of waves of heat. Shoulders soften, tension evaporates. Tranquility awaits. This is happiness.
Since 1981, Sparkling Pools | Harbor Hot Tubs and Spas has been helping clients realize these moments with a thoughtfully curated selection of the finest pools, hot tubs, saunas, and spas from the world's foremost makers and craftsmen. This is where your healing journey begins, floating in meditative moments that offer a respite from the weight of daily life: Circulation increases, cardiovascular health improves, muscles and joints find the ease of movement they've been craving. Immerse yourself in these experiences. Sink into happiness.
We are proud to offer a range of services that cater to your needs. Our team of experts is here to help. With years of experience and a commitment to quality, we strive to provide exceptional service every time. We understand the importance of clear communication and aim to address any concerns or questions you may have throughout the process. Let us take care of your next happiness improvement project and see why our customers continue to choose us for all their service needs.
Add Your Heading Text Here
Add Your Heading Text Here
Add Your Heading Text Here
Add Your Heading Text Here
Add Your Heading Text Here
Add Your Heading Text Here
Join a community of like-minded individuals who are passionate about the happiness industry. By working at Harbor Hot Tubs | Sparkling Pools, everyday you'll have the opporunity to make someone's day better.
Your happiness. Made perfect.​
 .. has always been Our Mission. 
"Being in business for over 40 years, continuous education has been the center block of our company.
Driving education translates directly to service excellence. When technicians are well-trained in diagnosing problems quickly and offering effective solutions quickly, it instills confidence in their abilities. Taking the time to thoroughly clean and inspect equipment shows they care about providing quality service. All of this attention to detail transcends into a better customer experience, which is so important for building trust and loyalty. We are proud of how much emphasis we place on training our staff." 
-Dan's Papper; Behind The Hedges; Volume XI/ Issue IV 
If you are looking for a company that offers high-quality products and services, a strong customer focus, a competitive price, and a long history of success, then we encourage you to consider our company. We would be honored to have you as our customer.

Your happiness. Made perfect.
 .. has always been Our Mission. 
Sculptural borders inspired by nature. A hydropool hot tub framed by its surroundings.  Bluestone walkways shaded by a wisteria canopy. Grand waterfalls. A space, your place, reimagined to fit your life.
A pool is so much more than water. It's an experience, a cohesive narrative that ties together every element from lighting to seating composition, from high-end features to casual touches. It's the details that transform a backyard into a magical place you want to get lost in, a place to escape. Those are the details we understand and flawlessly execute in every aspect of the design, construction, and care of your space, from tiling and masonry to electrical supply and landscaping.
Your happiness is our mission and our promise.
We love what we do. Our team of 20 full-time employees, from designers to craftsmen to maintenance technicians, all share a common goal: to work together to bring the harmony and calming nature of water seamlessly into your life. For 40 years, we've made that promise. And delivered on it. Meet the leaders who guide our team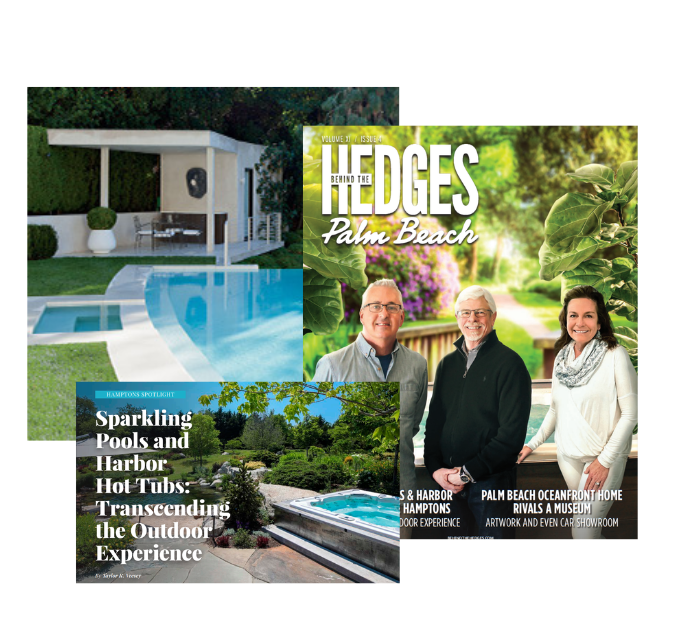 Featured in Behind The Hedges

There's no better way to talk about yourself then to let someone else do it.  Sparkling Pools | Harbor Hot Tubs & Spas is a proud recipient of multiple industry awards and accolades, from organizations like the Association of Pool Builders.

 .. has always been Our Approach. 
Spa-inspired details. Sleek, clean lines. Curves that suggest sand dunes. Sculptural borders influenced by nature. Your retreat is an extension of you, your dreams, your relationships, your desires. No two are alike. That's why every space we design is bespoke, customized to work harmoniously with your style, your vision, and your landscape. It's a personalized, collaborative design approach that gets to the heart of what happiness means to you. Inspired by it, refining it, we develop an individualized blueprint to bring your dreams to life.
Happiness comes in many shapes,
sizes, smiles, and sighs.
It's out there: The experience that's a perfect reflection of you. Together, we'll find it and bring to life what's in your mind. Imagine the possibilities. Whatever style traditional to modern, whatever material gunite or vinyl, a custom designed experience by us comes with the assurance you're getting the highest quality materials, with every step of design and construction executed flawlessly by our experienced professionals, expert framers and certified practitioners.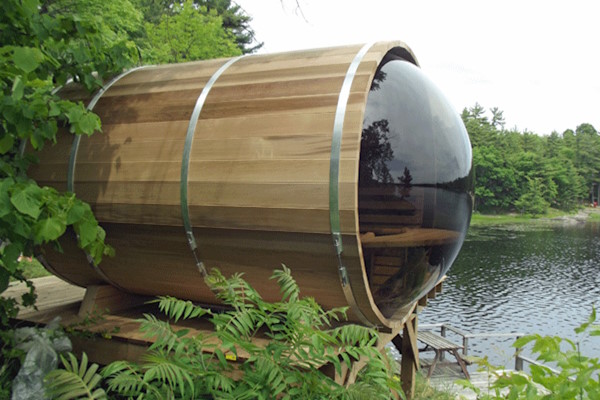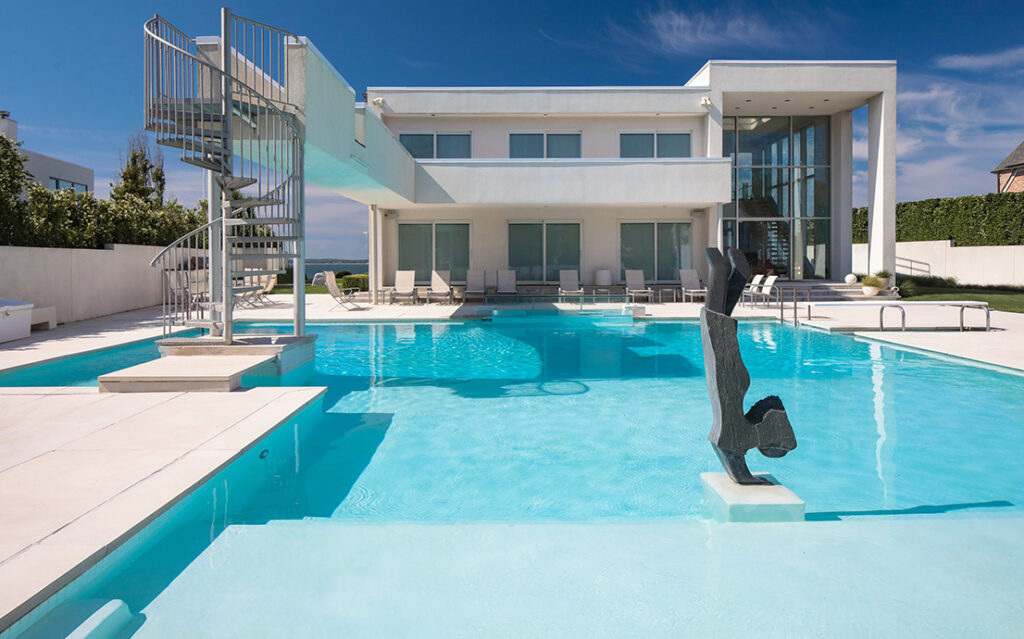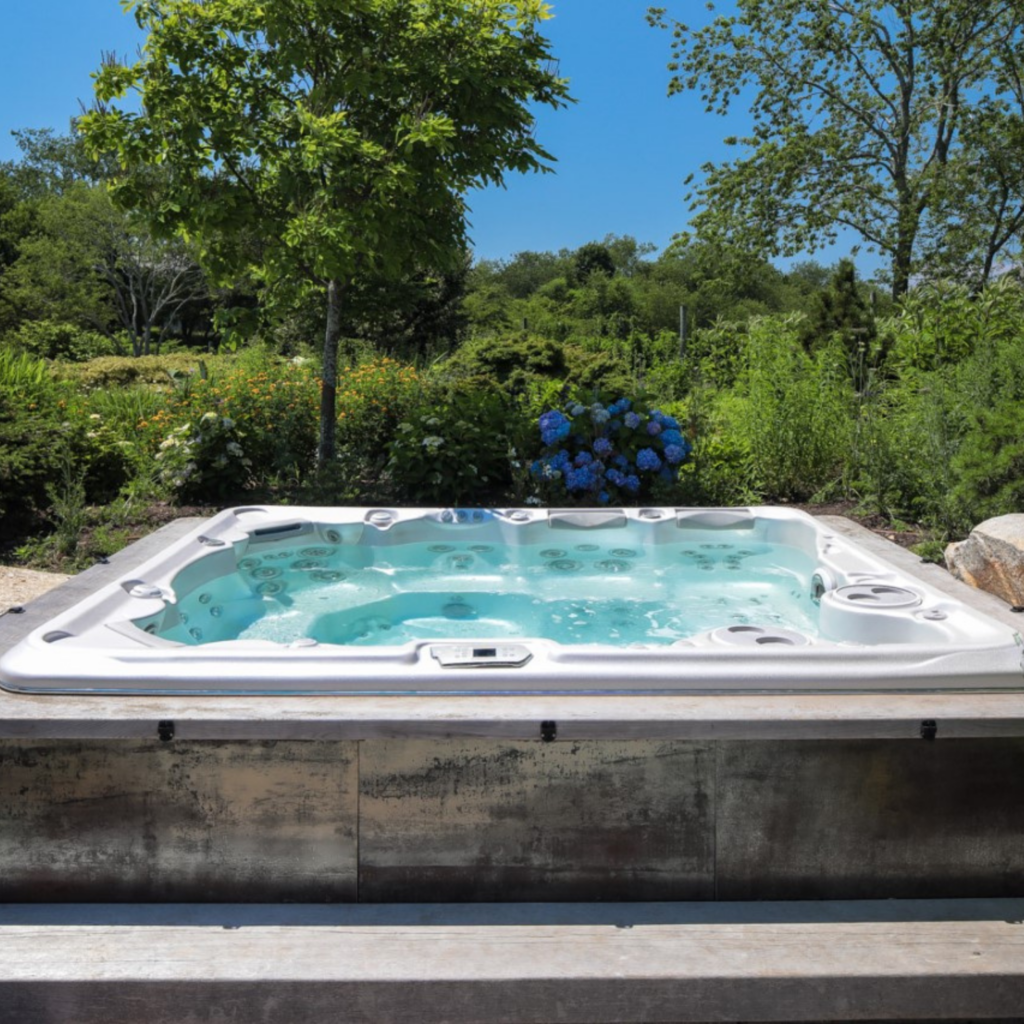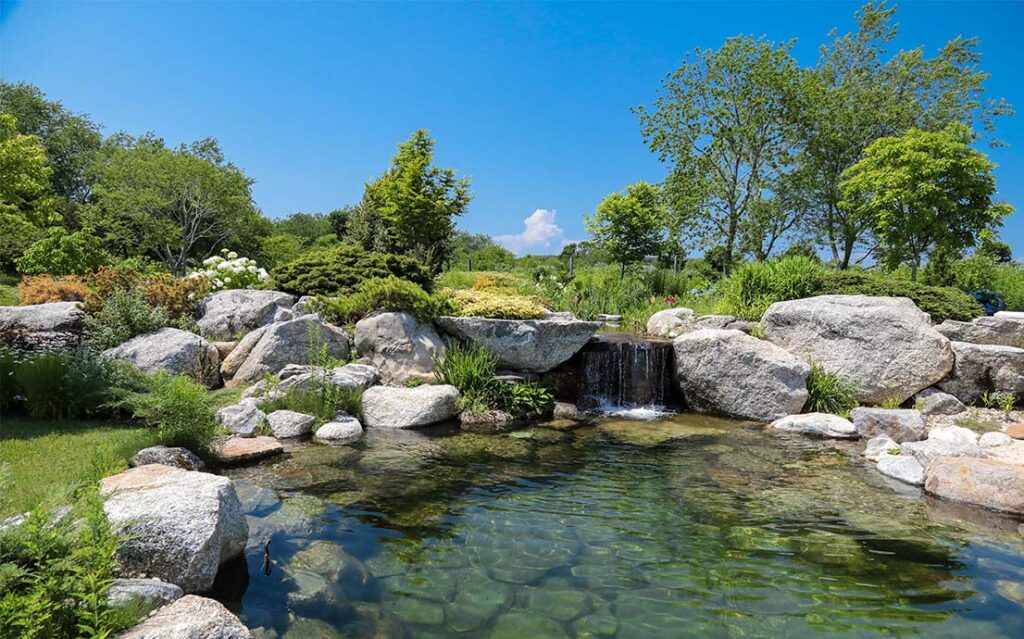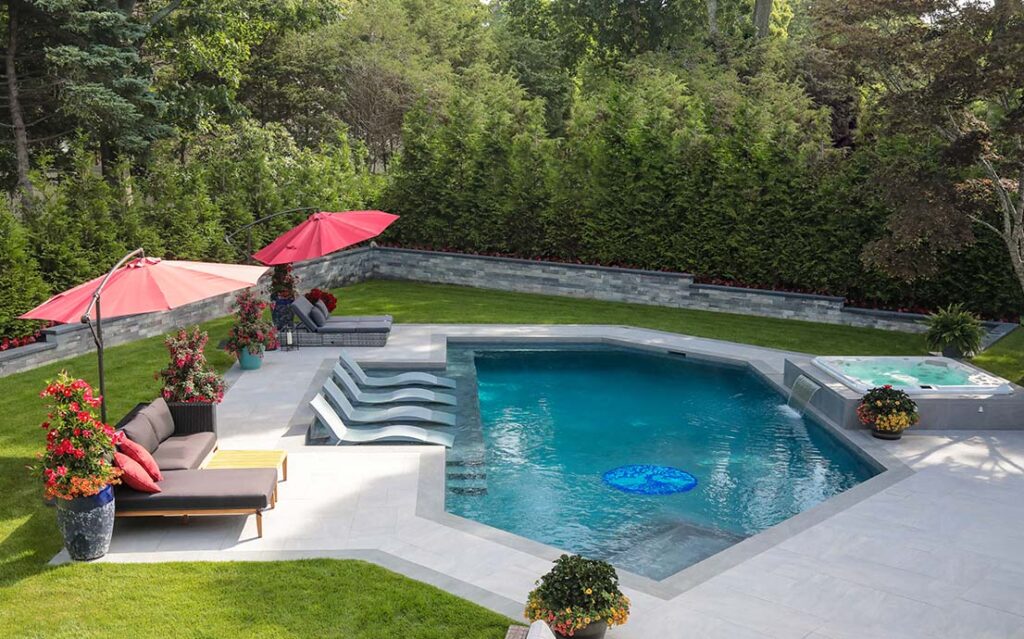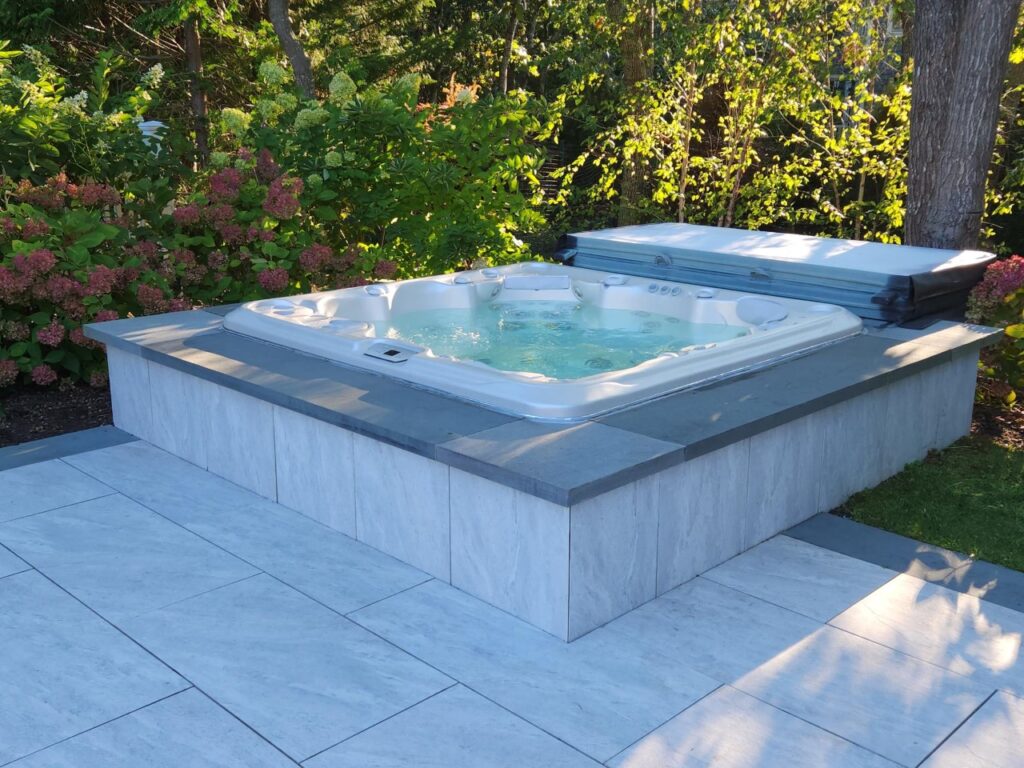 Is Your Pool & Spa Ready For Summer 2023?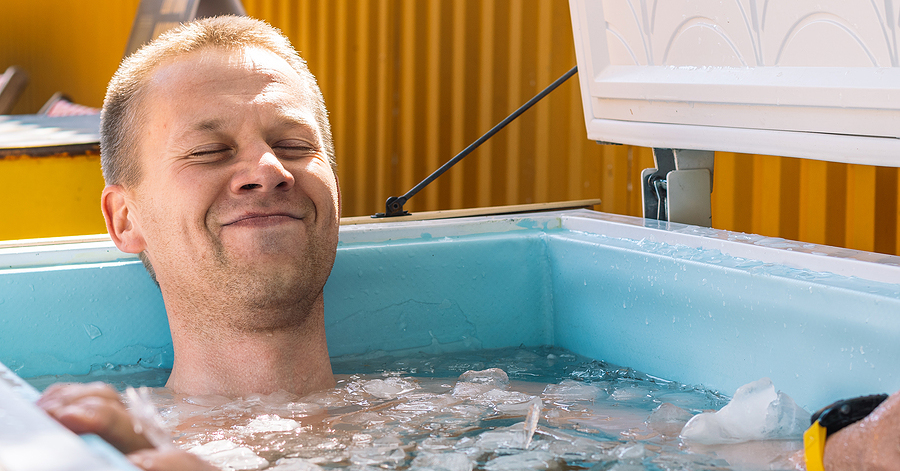 Revitalize Your Routine: The Health Benefits of Cold Plunge Tubs In This Post We Explore: The health benefits of cold plunge tubs. Incorporating a cold plunge tub into your daily routine. How they can revitalize your daily routine. In a world where wellness is increasingly becoming a priority, cold plunge
Read More »